Discover How to Fuel Your Body to Lose Weight and Feel Your Best in my Fit & Healthy 2021 Program.
​
And The Best Part…
It Doesn't Involve Restrictive Dieting or Any Other "Quick Fix" Gimmicks.
​
Hey, Andrea Hoover here. If we haven't met before, I'm a Certified Health Coach and Fitness Instructor who helps busy women like you make lifestyle changes in small, manageable steps so they can have the energy and confidence to tackle each day - no matter what it may bring!
​
Let me ask you a question...
​
Do you ever feel like there's too much conflicting information about what you should eat and how you should exercise?
​
​

​
If you're confused, frustrated, and overwhelmed by all the mixed messages out there, you're certainly not alone. Every day I talk people who feel defeated and just about ready to give up.
​
Can you relate?
​
If you've tried the so-called quick fixes - only to regain the weight, you might be tempted to beat yourself up about it.
​
I'm here to tell you that it's NOT your fault.
​
The fact is that restrictive diets don't work long-term… and "rapid weight loss" often leads to rapid weight GAIN. "Quick Fixes" Don't Work Long-Term Because They're Not DESIGNED To Work Long-Term! It's totally natural to want to free yourself from a problem as quickly as you can. But there are two issues this "rapid plan" doesn't address......
​
1) It doesn't really work that way. Needing to lose a few pounds isn't like having an ear infection. A short-term treatment plan is not going to give complete relief.
​
2) People who sell restrictive "quick fixes" know you WANT to believe that it DOES work that way. The claim that "You'll lose 30 lbs in 4 weeks...AND you'll keep it off" is just not true.....
​

​
​
You Can't Turn a Quick Fix Into a Lasting Fix
​
Read that again.
​
It's not that you need to just "try harder" to stick to your restrictive eating plan.
You don't need to turn a rigid 21-day detox into a 365-day detox year-after-year.
​
You need a radically different approach.
​
You need something that's EFFECTIVE...and SUSTAINABLE.
​
That means your weight loss strategy needs 3 main components:
​
1) It needs to be right for your TASTE BUDS. It lets you enjoy your favorite foods and meals (in a balanced way) so that you never feel deprived.
​
2) It needs to be right for your BODY. It helps you feel your best, so you actually feel satisfied and more energetic while following your lifestyle plan. No more constant hunger or fatigue.
​
3) It needs to be right for your LIFE. Unless you have a personal chef, you can't have 3 hours of food prep go into your meals each day. You probably can't spend 2 hours at the gym each day, either. Nor would you want to! I know I don't...
​
Over the course of this 8-week program, I'll give you quick wins on your way to long-term success
​
And in case you're wondering how you'll know you're making progress if you aren't seeing big drops on that scale each week.....it's simple…
​
You see the new healthy habits you're building.

You experience eating and exercising in a way that's right for your body.

You make healthy eating and physical activity fit seamlessly into your daily routines.
All while continuing to enjoy your favorite meals.
​
​

​
​
During the Fit & Healthy 2021 program, you'll take weekly steps towards these goals....one at a time.
​
Step 1: Planning for Long-Term Success.
You can't get long-term results with short-term thinking. In weeks 1 and 2, you will discover how to plan your meals and shopping trips to save time, calories, and money (without feeling deprived.)
​
Step 2: Moving Your Body
You don't have to spend hours at the gym to get in great shape. In weeks 3 and 4, you will identify the best types of exercise to focus on to transform your body and improve your health.
​
Step 3: How to Eat BETTER, Not Just LESS
If you want to lose weight quickly and gain it all back, focus solely on the number of calories you're eating. But if you want SUSTAINABLE weight loss, you need to focus on the quality of food in your diet. In weeks 5 and 6 you will discover the five most important shifts to make for doubling the quality of your food choices.
​
Step 4: Fueling Your Body
The #1 factor that prevents people from losing weight (and/or keeping it off) is the wrong portion sizes. Undereating and overeating are major threats that can sabotage your weight loss efforts. In our final 2 weeks together, you will learn how to fine-tune your food portions to lose weight month-after-month (until you reach your goal).
​
Here's How It Works:
The Fit & Healthy 2021 program is 100% virtual, so you can join in from wherever you are located - and review the information at any time that's convenient for you.
​
This program includes:
Simple 4-Step Action Plan email series, delivered at regular intervals, to get you on the right track without making you feel overwhelmed. (a $59 value)
Members-Only Private Support Group so you can get extra tips, accountability, and motivation. The link to join will be included in your welcome message from me. (a $159 value)
Additional Coaching Support in the private group to help you succeed with each action step and overcome any challenges along the way. Weekly "ask me anything" threads, digging deeper into each theme mentioned above PLUS other areas I've found are non-negotiable in the quest towards better health, and TWO MASTERCLASSES covering "Mindset Shifts for Lasting Weightloss" and "Emotional Eating." (a $400 value)
Meal Planning Templates to help you put together simple, healthy meals in record time (a $29 value).
​
Altogether, a $547 Value.
​
​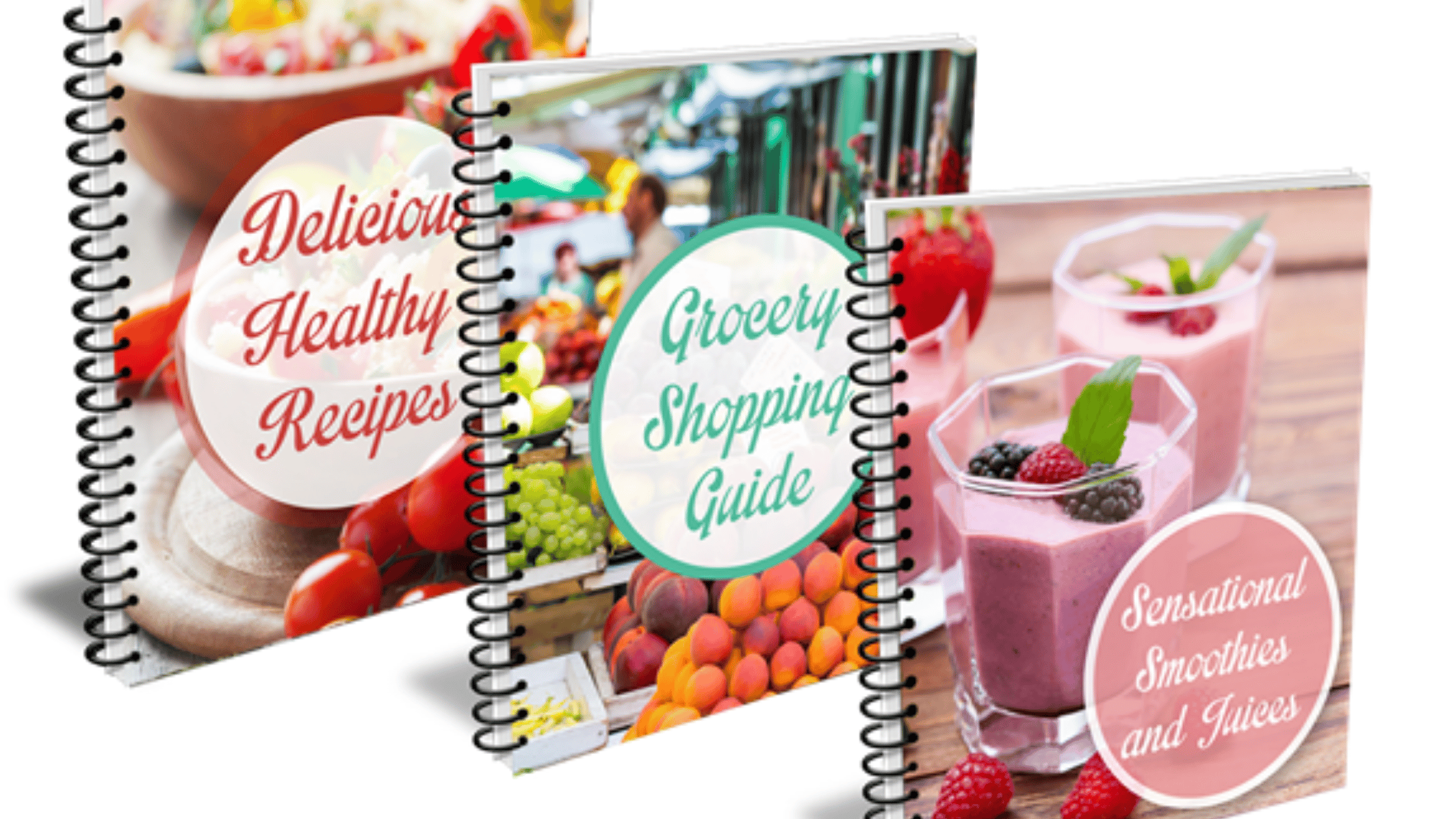 ​
PLUS…You Get These Great Bonuses:
● Delicious, Nutritious Recipe eGuide for breakfast, lunch, dinner and side-dishes (A $27 value)
● A Grocery Shopping Guide to help you easily navigate healthy food choices at the store (A $19 value)
● 'Sensational Smoothies and Juices' recipe guide (A $19 Value)
​
Total Value for the Bonuses: $65
​
In This 8-Week Program, You Will Learn Easy-to-Implement Strategies So You Can...
● Lose weight (and keep it off)
● Slip into your favorite jeans again
● Feel more energetic (and avoid afternoon slumps)
● Be confident that you're eating in a way that makes you feel great AND is helping you reach your goals.
​
Registration officially opens on Monday, December 14, 2020.
​
​
Claim Your Spot Today to Take the Next Step Towards Being Fit and Healthy for Life!
​
Just because you've struggled to keep weight off in the past does NOT mean you are destined to yo-yo up and down forever.
​
You CAN learn how to achieve sustainable weight loss.
​
Your Fit & Healthy Jumpstart will begin
Monday, January 11, 2021!
​
With the bonuses, you get a total value of over $700.
​
And right now, you can claim your spot in this program for just $159!
​
Why such a low price?
​
Because I know that you've tried diet programs that didn't work, and I want you to see that there IS something that works.
​
​
​
Our official start date isn't until January 11, but I'm opening registration NOW because I know so many people are looking ahead and planning what they want 2021 to look like after such a chaotic 2020. Once you register, you'll receive the access to the private Facebook group within 48 hours.
​
I have another speical BONUS for the first 10 people to register. I'll send you one of my favorite On the Go products from Tupperware! I'll choose a water bottle, salad set, and snack container, and I know you're going to love it as much as I do! (bonus gifts randomized for the first 10, with a value of $15-30)
​
Just click the button below to take the next step.
​
Join Today With No Risk! 100% Money-Back Guarantee.
​
​
The Fit & Healthy 2021 Program gives you realistic action steps to help you be fit & healthy for the long haul. I'm confident that you'll love your time in the program, the results you get, and the lessons you learn. But if for some reason, the program isn't a good fit for you, email me at [email protected] within 7 days of our January 11, 2021 program start. I wouldn't dream of keeping your hard-earned money for a program that you don't love. You'll get a full refund with no hassles and no hard feelings.
​
What are YOU waiting for???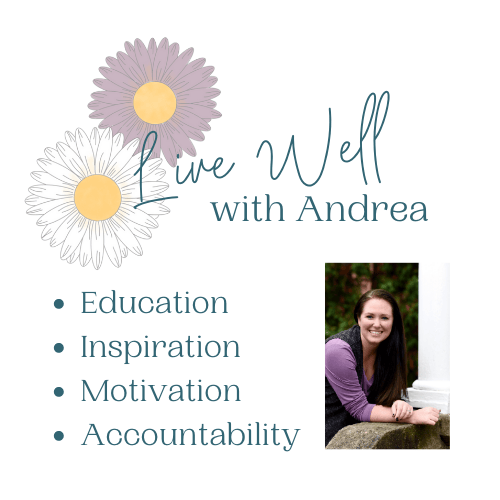 ​
​
Disclaimer: This program is not intended to diagnose, treat, prevent or cure any illness or disease.
​
The information provided in this program is for general educational purposes, has not been reviewed nor approved by the FDA and is not intended to take the place of advice from your medical professional, licensed dietician or nutritionist.
​
You are solely responsible for your health care and activity choices. Participation in this challenge does not constitute a client-coach relationship.